QA Engineer Web3 (Remote)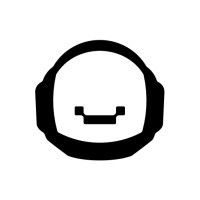 Aldrin
Job Functions:
Software Engineering
Employment Types:
Full-time
About Aldrin Labs
There is a steep learning curve when it comes to crypto. Only once overcome will we have mass adoption. Aldrin Labs aims to debunk the belief that decentralized finance is inherently complex and separate from centralized finance. We will amend the frustratingly poor user experience and fragmentation that millions of crypto natives and newcomers face. We will seamlessly merge the centralized and decentralized world.
Aldrin Labs aims to be purposeful. We strive to halve the fifty working years of the average person. This is the mission of Aldrin Labs.
Aldrin Labs has Aldrin DEX and is incubating an innovative crypto wallet and money market. These protocols will integrate with each other to provide easy functionality and purposefully help people achieve financial freedom.
Aldrin Labs is well funded ($8M) and aggressively looking to expand our 30+ employee count.
Aldrin Labs is a fully remote company. We are interested in capturing the best talent, no matter where you live.
The Role
We are looking for a very experienced QA Engineer that was working in enterprise for 3-5y+ years, top tier expert, who can come and help us to manage all release cycles, set up automation for backend & frontend & mobile (we use Cypress on the web).
You will:
Create detailed, comprehensive, and well-structured test plans and test cases
Estimate, prioritize, plan and coordinate testing activities
Design, develop and execute automation scripts
Identify, record, document thoroughly, and track bugs
Liaise with internal teams
Track quality assurance metrics, like defect densities and open defect count
Stay up-to-date with new testing tools and test strategies
Requirements:
QA engineer for 3-5+ years
Proven work experience in software development
Proven work experience in software quality assurance
Strong analytical and trouble-shooting skills
Strong knowledge of software QA methodologies, tools, and processes
Experience in writing clear, concise, and comprehensive test plans and test cases
Experience in automation framework design and implementation
Excellent interpersonal, consultative, and communication skills
Self-managed, proactive work style. Able to work independently within a team centric environment
Experience in fast-growth startups will be a plus.
Benefits:
Competitive salary + equity/tokens
Remote work in a dynamic, fast-growth Web3 startup
Flexible working hours
Opportunity to work with a diverse, global, and passionate team
Collaboration with leading projects and thought leaders in the crypto space
At Aldrin Labs, we celebrate a truly diverse and inclusive company culture and are committed to equal employment opportunity regardless of race, color, ancestry, religion, sex, national origin, sexual orientation, age, citizenship, marital status, disability, or gender identity.