Director of Product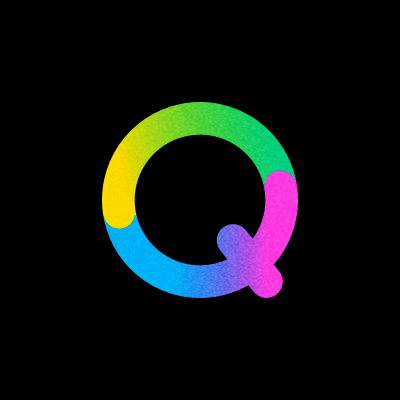 Qredo
Product
Lisbon, Portugal
Posted on Monday, September 5, 2022
Qredo is a decentralized digital asset management infrastructure and product suite designed to unlock new opportunities for institutional investors in digital assets and decentralized finance. Qredo's Layer 2 blockchain protocol enables users to seamlessly transfer and settle BTC, ETH, and ERC-20 tokens. Assets are secured by Qredo's advanced Gen 2.0 multi-party computation (MPC), which provides tier-1 bank security and institutional-grade governance.
*** This is a remote opportunity. We welcome candidates around the globe to apply! ***
Qredo is currently looking for a Director of Product with a strong technical background. This is a hands-on role for a strategic thinker, motivational leader of teams, well-developed communicator, who has experience managing complex stakeholder relationships and navigating a matrix global organization. Qredo offers unique technical challenges, a supportive and creative environment with the opportunity to have an important role in a fast-growing organisation.
You should have extensive experience within the blockchain ecosystem, understand the competitive landscape and what is required for sustained results. You should have business and commercial savvy with a strength in developing revenue and product opportunities.
Qredo's product managers must possess leadership skills, they have majority responsibility for the company's planning and performance of major business programs throughout all phases of the product lifecycle. Qredo's product managers are responsible for the cost, schedule, quality, customer satisfaction and technical performance of the company's products and services, leveraging successful execution to drive future growth.
Responsibilities
Help to articulate and deliver the vision and drive the product roadmap
Deliver specialist technology products that enhance our Client's business
Transform Qredo's blockchain data into meaningful information to enable Clients and Qredo to make informed decisions
Implement technology to improve the way Qredo works for our staff and Clients
Requirements
You have 5+ years of experience in a Product Management role, ideally for a business whose focus is blockchain based
You have proven experience working with engineering teams, involving them in defining solutions, encouraging them to experiment and coaching them in all things Agile
Proven track record of creating effective content and messaging, with impeccable copywriting, presentation, and planning skills
Big-Picture oriented: able to think strategically, anticipate issues, reprioritize, and keep focus in a fast-paced environment
Gravitas: demonstrated experience of managing senior business stakeholders
Leader: ability to lead and mobilize teams to deliver major initiatives
Listener: ability to build trust at all levels or an organization
Creative thinker: ability to develop concrete requirements from unclear situations
Critical thinker: the ability to infer and 'read between the lines'
Multi-tasker: ability to juggle multiple projects simultaneously while maintaining high quality output
Team player: willing to pitch in to get the job done
Self-sufficiency: ability to learn quickly with minimal direction
Qredo offers
Flexibility to work from anywhere and possibility for international transfer
Assistance with home office setup as well as offsite team building allowance
Culturally diverse work environment (we speak 33 languages!)
Great career development opportunities in a growing company
Competitive compensation and benefits package within the industry